Daily Fantasy Sports
Win real money every day
On Sportito you can play when you want and win real cash daily. Build teams from thousands of competitions with no salary cap restrictions. You can challenge your friends or other participants - Sign up now it's free
To receive a Free entry ticket and win real cash NOW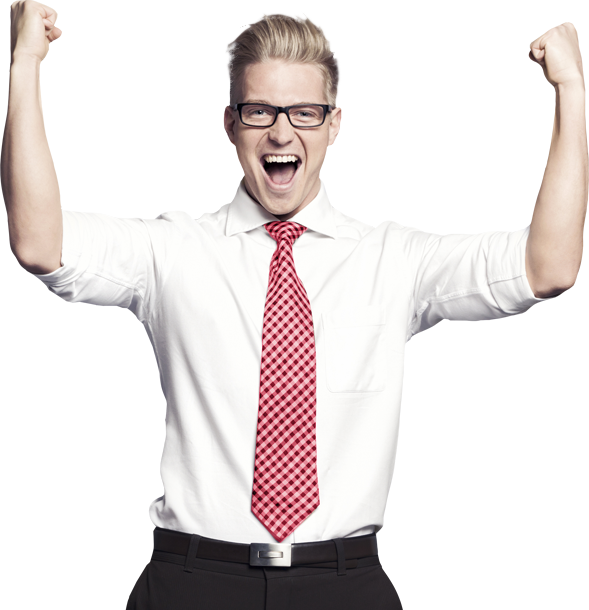 SPORTITO – WHO WE ARE
Sportito is the best website to play the skill based daily fantasy sports (DFS). Entering our competitions, you can win real cash prizes by building the highest scoring lineups without salary cap restrictions. It's 100% legal and the chances to win prizes are infinite. It takes few minutes to draft your fantasy team from the available players' roster. You have the choice to pick an all-star fantasy team or scout the underrated players in the roster.
Challenge your friends in head-to-head contests to have more fun! Or join 5 or 10-man contests, or the ones open to all players on Sportito. You can join competitions with matches on German Bundesliga, English Premier League, La Liga, Serie A, Ligue 1, UEFA Champions League and many other tournaments. Challenge yourself and play all the competitions you can master now! Thanks to the integration with Sportradar, the best football statistics provider, Sportito is happy to give you a unique and reliable scoring system with several chances for the players to earn points for each competition.
At Sportito, you can follow your contests Live; this means the players' statistics are updated in real time as well as your position in the ranking. This tool gives you a true first-hand experience of your matches. Sportito is web-based, mobile and available for andoid: you can play anywhere and everywhere interacting with us anytime. We will soon introduce new daily fantasy contests for basketball, tennis, baseball, golf, hockey, NASCAR, MMA, NFL and NCAA Championships. Show the world how good you are at daily fantasy sports, and start getting rewarded!
How it works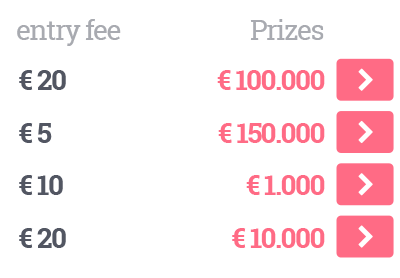 Select a Contest
Choose a contest you would like to enter or choose to play against your friends. Select a free entry contest or with an entry fee. You can enter as many competitions as you like to increase your chances of winning. At Sportito you can join a daily selection of FREE and paid fantasy sports contests.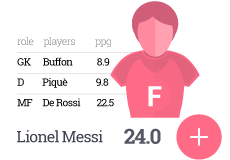 Create your lineup
After you have chosen your contest you need to build your ultimate fantasy lineup for that day or week's matches. Pick the player you want, without worrying about staying under a salary cap. However, be smart when selecting - the "all-star" players is not the best option all the time.
Score to win and have fun
Based on the real performance of the selected players, your fantasy team will accumulate or lose points. When your team gains more points than your opponents of the contest, you win and can collect your winnings immediately. There is no need to wait until the end of the season to take your winnings home.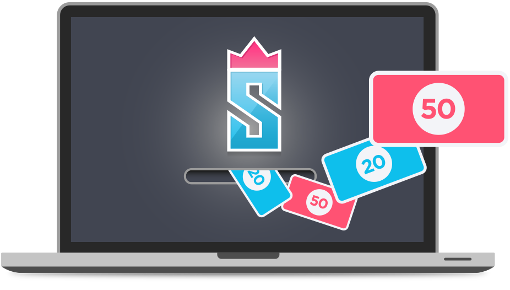 INSTANT PAYMENTS
No need to wait a whole season for your winnings, get paid immediately after every game.
DAILY FANTASY SPORTS
Sportito's daily or weekly fantasy competitions allow you to play a new "season" every day or week.
There is no need to wait till the season ends to win a tournament when you can win real money daily. With no season-long commitment, you can play when you want and spend what you want. You can play on random days or you can play fantasy sports every day.
Every day there is a fantasy sports competition covered by Sportito, so you can draft a team and enter the specific contest. DFS is an impressive format to prove your managing expertise and to give you more practice every day.
In each contest, you can face different competitors: this allow you to have different levels of challenges, form basic to expert. In this way you can never get bored, however always pay attention to updates on player's performances.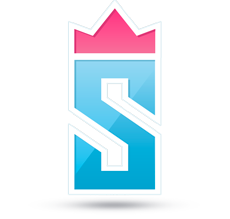 SPORTS AND LEAGUES
Build your team from players in the world's top professional leagues:
• Basket
• Rugby
• Baseball
• Tennis, Golf, Hockey, American Football, College sports and more
Contests available for more than 20K leagues, with many possibilities to win.
Email already has been used!
Please insert valid email!
Password missing, enter at least 6 characters
Email not valid, did You mean ?
Email not active, please use another email
Hotmail.co.uk not accepted, please use a different email
© Copyright 2016 Sportito all rights reserved
Sportito is operated by ASAP ITALIA SRL. Sportito is licensed and regulated by The Malta Gaming Authority (MGA) under the following License:
MGA/SGR/C/28/2017
issued on 28 April 2017 for Controlled Skill Games Services. The registered office of ASAP ITALIA SRL is: Roma, 58, Piazza di Villa Carpegna, 00165.